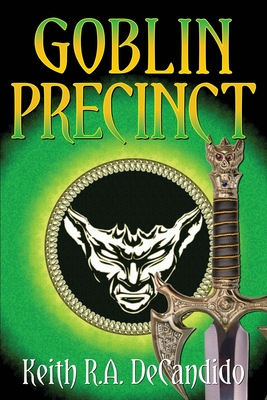 Goblin Precinct
Paperback

* Individual store prices may vary.
Other Editions of This Title:
MP3 CD (2/21/2017)
Description
Humans and elves, dwarves and gnomes, wizards and warriors all live and do business in the thriving, overcrowded port city of Cliff's End, to say nothing of the tourists and travelers who arrive by land and sea, passing through the metropolis on matters of business or pleasure--or on quests. The hard-working, under-appreciated officers of the Cliff's End Castle Guard work day and night to maintain law and order as best they can.
A new drug called Bliss is sweeping across the slums of Goblin Precinct. It makes people feel better--but if they take too much, they overdose and die. It doesn't truly become a concern for the Castle Guard until one of the overdoses turns out to be a former elf lord who is wanted for war crimes.
The Captain of the Guard must put his best detectives, the half-elf Danthres Tresyllione and the ex-soldier Torin ban Wyvald, on the case to find out what happened to the elf. But when the magickal examiner discovers the truth behind Bliss, it becomes a firestorm of controversy that brings the Brotherhood of Wizards into the case--and that never ends well...
An all-new adventure of the Cliff's End Castle Guard
Espec Books, 9781942990864, 192pp.
Publication Date: May 25, 2018