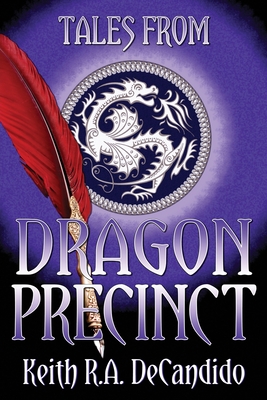 Tales from Dragon Precinct (Tales From... #1) (Paperback)
Espec Books, 9781942990901, 234pp.
Publication Date: May 25, 2018
* Individual store prices may vary.
Description
Humans and elves, dwarves and gnomes, wizards and warriors all live and do business in the thriving, overcrowded port city of Cliff's End, to say nothing of the tourists and travelers who arrive by land and sea, passing through the metropolis on matters of business or pleasure-or on quests. The hard-working, under-appreciated officers of the Cliff's End Castle Guard work day and night to maintain law and order as best they can.
This volume brings together ten pieces of short fiction-some previously published, some brand-new for this book-featuring the Castle Guard: new cases for Lieutenants Torin ban Wyvald and Danthres Tresyllione to solve, as they deal with animated furniture, a hrancit demon, a closet spewing filth, a senile dragon, and more. Plus one of Lieutenant Iaian's old cases comes back to haunt him, Lieutenants Dru and Hawk investigate a massacre committed by a vampire, the survivors of the heroic quest from Dragon Precinct return (and get into trouble), and the untold story of Danthres and Torin's first case together is finally told
Ten adventures of the Cliff's End Castle Guard