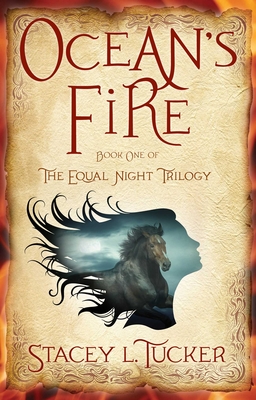 Ocean's Fire (Paperback)
Book One of the Equal Night Trilogy
Sparkpress, 9781943006281, 328pp.
Publication Date: October 10, 2017
* Individual store prices may vary.
Description
Once the Greeks forced their male gods upon the world, the belief in the power of women was severed. For centuries it has been thought that the wisdom of the high priestesses perished at the hand of the patriarchs?but now the ancient Book of Sophia has surfaced. Its pages contain the truths hidden by history, and the sacred knowledge for the coming age. And it is looking for Skylar Southmartin. Busy picking up the pieces after her mother's untimely death and trying to finish her veterinary degree, Skylar has no idea that she is the link between four mystical women in her life, and the perfect storm the Great Mothers have been waiting for. Meanwhile, she's just reconnected with the first and only love of her life, Argan--but Joshua, a dangerous, irresistible stranger, threatens to ruin everything she's trying to build. Amidst unraveling family secrets that shatter her views of the world and call into question everything she's ever known, Skylar must fight off Joshua's maddening pull and get a handle on her own budding powers--before it's too late.