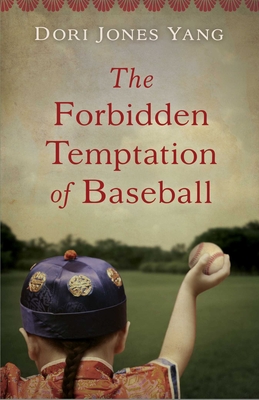 The Forbidden Temptation of Baseball (Paperback)
Sparkpress, 9781943006328, 256pp.
Publication Date: August 15, 2017
* Individual store prices may vary.
Description
A Chinese boy struggles to adapt to American life-and discovers baseball. Despite his impulsive and curious nature, twelve-year-old Leon is determined to follow the Emperor's rules--to live with an American family, study hard, and return home to modernize China. But he also must keep the braid that shows his loyalty--and resist such forbidden American temptations as baseball. As Leon overcomes teasing and makes friends, his elder brother becomes increasingly alienated. Eventually, Leon faces a tough decision, torn between his loyalty to his birth country--and his growing love for his new home. The Forbidden Temptation of Baseball is a lively, poignant, and nuanced novel based on a little-known episode from history, when 120 boys were sent to New England by the Emperor of China in the 1870s. This story dramatizes both the rigid expectations and the wrenching alienation felt by many foreign children in America today--and richly captures that tension between love and hate that is culture shock. It gives American readers a glimpse into what it feels like to be a foreigner in the United States and will spark thoughtful discussions.