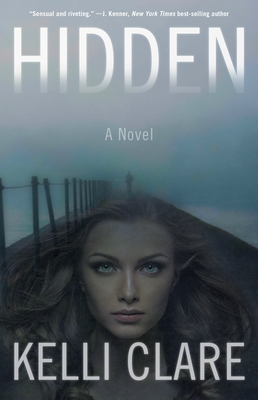 Hidden (Paperback)
Sparkpress, 9781943006526, 328pp.
Publication Date: June 5, 2018
* Individual store prices may vary.
Description
Kelli Clare kicks off a gripping, emotionally charged series with this steamy romance and the dark family secrets that surround it . . . I see him on the street, encounter him at the pier. He's there when my family is murdered, and I must decide: is this man someone I can trust, a killer--or both? Falling for him is easy because I have nothing more to lose. But she does, so I take her and run to England with him. Power. He is power. I want to breathe it and feel it inside me. His stately country house is my refuge, but it's his sensual and commanding presence that becomes my home and strengthens me. A rising threat closes in, and we vow to defy the course of fatal events before us, we promise to live. The obsession--this intense love story of ours--is the one thing we can't survive. "A sensual and riveting romantic thriller." --J. Kenner, New York Times bestselling author "Dark, intriguing, and scorchingly sexy." --Julie Ann Walker, New York Times bestselling author "Captivating, provocative, and fast-paced." --Kerry Lonsdale, Wall Street Journal bestselling author "A propulsive, thrilling read." --Kaira Rouda, USA Today bestselling author.