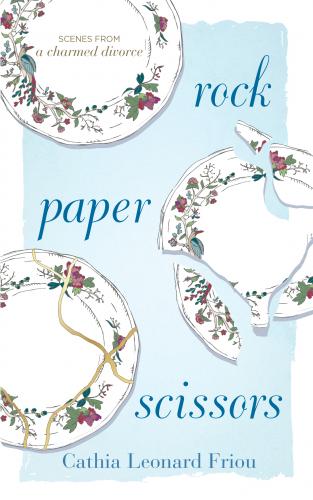 Rock Paper Scissors
Scenes from a Charmed Divorce
Paperback

* Individual store prices may vary.
Description
How do you walk away from a highly functional relationship and a perfectly good guy? How do you pledge fidelity to your soul and agree to blow up your life simultaneously? In her memoir "Rock Paper Scissors: Scenes from a Charmed Divorce," Cathia Friou takes readers through an intimate series of vignettes from her marriage, separation, divorce, co-parenting, and re-entry into the dating world. Each chapter stands alone as a piece of clarity, as an appreciation for the good, the bad, and sometimes the absurdity of life. Together, these pieces offer readers hope that a family can remain whole and beautiful despite divorce. Sometimes divorce happens. Sometimes it's not the end.
Praise For Rock Paper Scissors: Scenes from a Charmed Divorce…
Friou attempts to answer that unanswerable question: is there any such thing as a good divorce? With gut-clenching honesty, she tells the story of a marriage that—at least on paper—should have worked and provides snapshot-style glimpses of a family's rise, fall, and ultimate redemption. ALTERNATELY EDGY AND GENTLE, HEARTBREAKING AND FUNNY, THIS IS A TALE FOR OUR TIMES.
– Kim Wright, author of Last Ride to Graceland
Spark Publications, 9781943070428, 142pp.
Publication Date: April 18, 2018
About the Author
Cathia Friou (Cathy-uh Free-oh) is a healthy-divorce advocate and co-parenting specialist. Formally trained as a leadership coach and mediator, she is an ardent devotee of self-awareness, courageous conversations, and conflict transformation. She is endlessly fascinated with people, relationships, and systems, and believes, as Socrates, that the unexamined life is not worth living. Please visit www.cathiafriou.com.