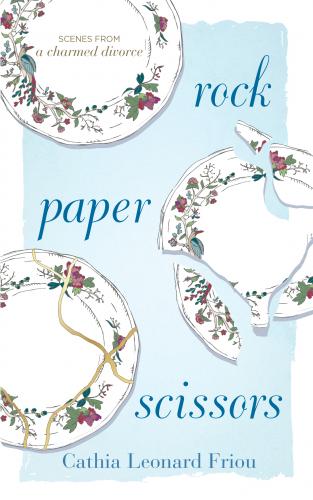 Rock Paper Scissors (Paperback)
Scenes from a Charmed Divorce
Spark Publications, 9781943070428, 142pp.
Publication Date: April 18, 2018
* Individual store prices may vary.
Description
Sometimes divorce happens. Sometimes it's not the end. In "Rock Paper Scissors: Scenes from a Charmed Divorce," Cathia Friou takes readers through an intimate series of vignettes from her marriage, separation, divorce, co-parenting, and re-entry into the dating world. Each chapter stands alone as a piece of clarity, as an appreciation for the good, the bad, and sometimes the absurdity of life. Together, these pieces offer readers hope that a family can remain whole and beautiful despite divorce.
About the Author
Cathia Friou (Cathy-uh Free-oh) is a healthy-divorce advocate and co-parenting specialist. Formally trained as a leadership coach and mediator, she is an ardent devotee of self-awareness, courageous conversations, and conflict transformation. She is endlessly fascinated with people, relationships, and systems, and believes, as Socrates, that the unexamined life is not worth living. Please visit www.cathiafriou.com.
Praise For Rock Paper Scissors: Scenes from a Charmed Divorce…
Friou attempts to answer that unanswerable question: is there any such thing as a good divorce? With gut-clenching honesty, she tells the story of a marriage that—at least on paper—should have worked and provides snapshot-style glimpses of a family's rise, fall, and ultimate redemption. ALTERNATELY EDGY AND GENTLE, HEARTBREAKING AND FUNNY, THIS IS A TALE FOR OUR TIMES.
– Kim Wright, author of Last Ride to Graceland