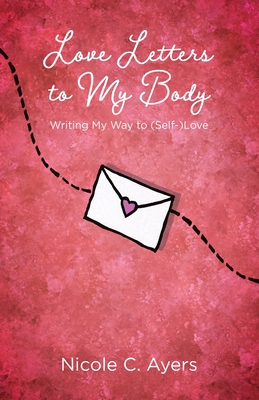 Love Letters to My Body
Writing My Way to (Self-)Love
Paperback

* Individual store prices may vary.
Description
Dear Reader,
Learning to love my body has been a journey. I didn't want to live in her, much less learn to love her. In this collection of personal essays, I dig into the complex relationship I have with parts of my body by writing love letters to them.
My imperfections are always more beautiful than hiding behind a veneer.

Your softness, your fullness, your capacity for creation fills me with awe.
Even though our stories and experiences are different, I bet you'll catch glimpses of yourself here. My hope is that reading these letters will make you curious about your own relationship with your body. And if after reading and reflecting on your own body, you're a smidge closer to accepting your body just as it is, know that I'm cheering so loudly for you.
Love,
Nicole C. Ayers
Spark Publications, 9781943070770, 104pp.
Publication Date: February 19, 2020
About the Author
Nicole C. Ayers has been playing with words as long as she can remember. While she's held many jobs in her life, including stints as a server, camp counselor, telemarketer, print shop lackey, bartender, and teacher, editing at Ayers Edits was her favorite, because she combined her love of reading with the fun of wordplay, until she added writer to this list. Now it would be hard to convince her there's anything better than telling her own stories.

Nicole has written three body-positive companion books (SPARK Publications, February 2020) about her journey to accept and love her body: Love Notes to My Body; Love Letters to My Body: Writing My Way to (Self-)Love; Writing Your Way to (Self-)Love: A Guided Journal to Help You Love Your Body, One Part at a Time.

Nicole lives in South Carolina with her brilliant and brave daughters, her best friend and husband, a goofy dog, a long-suffering tortoise, and the occasional fish.

Contact Nicole at www.nicolecayers.com and connect with her on Instagram: @nicolecayers