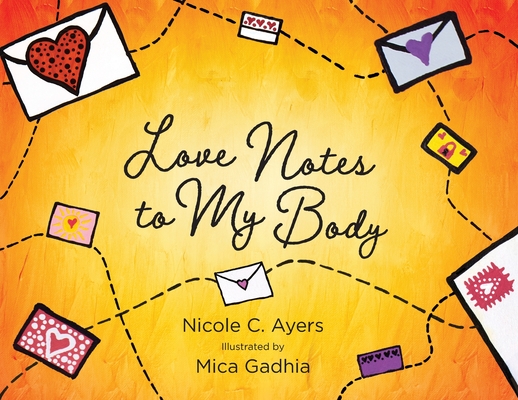 Love Notes to My Body
Paperback

* Individual store prices may vary.
Description
Our bodies are magic makers. Our constant companions. Our wise teachers.
But all too often we malign their size, their shape, their ability, their appearance, their texture. We berate and bully our bodies because they don't fit into someone else's narrow box of beauty expectations.
Nicole C. Ayers grew tired of hating her body. So she decided to embrace her. To honor her. To fall in love with her by writing love notes to each of her body's parts. This whimsically illustrated collection of love notes invites you to witness Nicole's love affair with her body. With gratitude, candor, and joy, Love Notes to My Body inspires you to celebrate your own body.
Spark Publications, 9781943070817, 136pp.
Publication Date: February 19, 2020
About the Author
Nicole C. Ayers has been playing with words as long as she can remember. While she's held many jobs in her life, including stints as a server, camp counselor, telemarketer, print shop lackey, bartender, and teacher, editing at Ayers Edits was her favorite, because she combined her love of reading with the fun of wordplay, until she added writer to this list. Now it would be hard to convince her there's anything better than telling her own stories.

Nicole has written three body-positive companion books (SPARK Publications, February 2020) about her journey to accept and love her body: Love Notes to My Body; Love Letters to My Body: Writing My Way to (Self-)Love; Writing Your Way to (Self-)Love: A Guided Journal to Help You Love Your Body, One Part at a Time.

Nicole lives in South Carolina with her brilliant and brave daughters, her best friend and husband, a goofy dog, a long-suffering tortoise, and the occasional fish.

Contact Nicole at www.nicolecayers.com and connect with her on Instagram: @nicolecayers