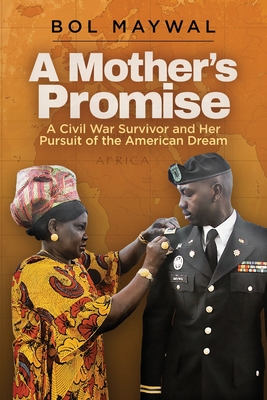 A Mother's Promise
A Civil War Survivor and Her Pursuit of the American Dream
Paperback

* Individual store prices may vary.
Description
As violence erupted in her once idyllic village in southern Sudan, Adout Goi Ungua fled all she had known to get her children to safety. Her remarkable journey from that small village to a shining city upon a hill reassures readers that the American Dream is possible. Like many Americans before her, she persevered through one hardship after another to reach the shores of freedom. In so doing, she kept a promise to her children that they would have a safe place to grow and thrive. Told by her son, Bol Maywal, A Mother's Promise offers love, hope, tenacity, and a fresh belief in the possibilities of America. Each chapter includes a map marker showing where the events of that chapter are taking place. Family photos are also included.
Spark Publications, 9781943070855, 208pp.
Publication Date: August 7, 2020