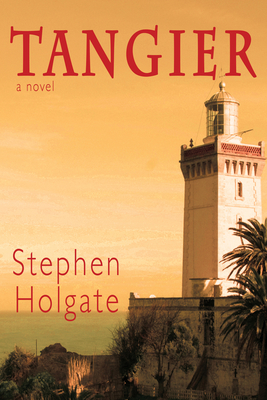 Tangier (Paperback)
Blank Slate Press, 9781943075287, 384pp.
Publication Date: May 30, 2017
* Individual store prices may vary.
Description
A LETTER FROM THE PAST FORCES A DISGRACED BUREAUCRAT TO CONFRONT HIS FUTURE
TANGIER tells two parallel stories: one, a mystery, and the other a spy story set fifty years apart and told in a series of alternating sections. In the first, we follow Christopher Chaffee, a disgraced Washington power broker whose father, a French diplomat, died in a Vichy prison in 1944—or so he had always believed until a letter, received decades after it was posted, upends his life. Soon he is reluctantly inspecting the corkscrew of his own life as he searches the narrow lanes and twisted souls of Tangier's ancient medina in search of the father he never knew.
The second is a tale of espionage and betrayal, set in Morocco during WWII. Rene Laurent, Christopher's father, struggles to maintain his integrity—and his life—in the snake pit of wartime Tangier. The stories slowly intertwine as Christopher unravels the mystery of his father's fate, and Laurent becomes trapped in a web of lies and corruption, and caught up, too, in the arms of a woman he knows he shouldn't trust.
Ultimately, TANGIER is the story of fathers and sons, the alienation of being a stranger in a strange land, the seductive face of betrayal and, finally, the lengths we'll go to for redemption.
About the Author
A native Oregonian and current Portland resident, Stephen Holgate served for four years as a diplomat with the American Embassy in Morocco. In addition to his other Foreign Service posts, Mr. Holgate has served as a Congressional staffer; headed a committee staff of the Oregon State Senate; managed two electoral campaigns; acted with the national tour of an improvisational theater group; worked as a crew member of a barge on the canals of France; and lived in a tent while working as a gardener in Malibu.
Holgate has published several short stories and successfully produced a one-man play, as well as publishing innumerable freelance articles. He is the author of Tangier and Madagascar, both inspired by his years of travel and experience living in foreign lands. 
Praise For Tangier…
"A gripping and persuasive novel, with shades of both Graham Greene and Alan Furst in its atmosphere and the moral challenges handed to its two protagonists, father and son.  You won't get to the bottom of anything in Tangier, Christopher Chaffee hears as he sets out to discover what really happened to his missing father in war-time Morocco.  With its sexual entanglements and war-time politics, dramatic tension mounts and the questions multiply.  It's a really terrific read."
- Rosalind Brackenbury, author of The House in Morocco, Becoming George Sand, and The Third Swimmer 
"TANGIER possesses all the hallmarks of a good international thriller: spies, diplomats, men and women with ambiguous loyalties and motives, smoke-filled cafes, and a protagonist in search of information he might just regret finding out. But it goes beyond that. TANGIER also delivers rich characterization and thought-provoking insights into the psychology of power."
- Steve Wiegenstein, author of Slant of Light, This Old World, and The Language of Trees 

"I have admired the writing of Steve Holgate for as long as I can remember, and count him as a fundamental influence on my own sensibility as a comedy writer. His brilliant, original, and frequently hilarious literary voice is on display everywhere in TANGIER, which has earned its place on my bookshelf among the best works of modern American fiction."
- Brent Forrester, writer The Simpsons and The Office
"An intriguing trip back in time, as a contemporary American searches for his own identity by tracing the wartime exploits of the French father he never knew in a complex world of spies and counterspies. Set in the exotic and sinister city of Tangier whose descriptions leap so vividly off the page, that the city itself becomes a character in the drama."
- Mark York, headwriter of Doug
"Writing that lets the story tell itself. Holgate weaves a tight web across a span of fifty-five years. A yarn beautifully spun. Forget sleep, turn the pages."
 - Tony Wolk, author of the Lincoln in Time trilogy
- - publisher