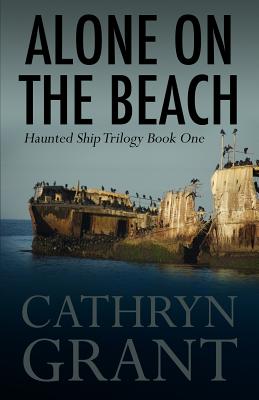 Alone on the Beach (Paperback)
The Haunted Ship Trilogy Book One
D2C Perspectives, 9781943142170, 432pp.
Publication Date: October 21, 2015
* Individual store prices may vary.
Description
A ghost that haunts the human mind is the most terrifying of all. Corrine Dunning loves living by the ocean, and her life is getting even better now that she's falling in love with Andy Johnson. When Corrine meets a blind old woman who insists the concrete ship in Monterey Bay is haunted, she doesn't believe it. Although Mary Carmichael is blind now, she's seen a lot of love affairs bloom and die near Seacliff Beach. She was a child when the concrete SS Palo Alto was pulled up to the pier at Seacliff - she's always known it was haunted, and she knows the ghost will weave itself into Corrine's life, taking over her thoughts. While Corrine and Mary begin a tentative friendship, Corrine's relationship with Andy takes an unsettling turn. Is it possible Corrine's mistrust began when she saw the ghostly woman on the ship? Now, Corrine must battle a spirit that's made a home inside her mind.