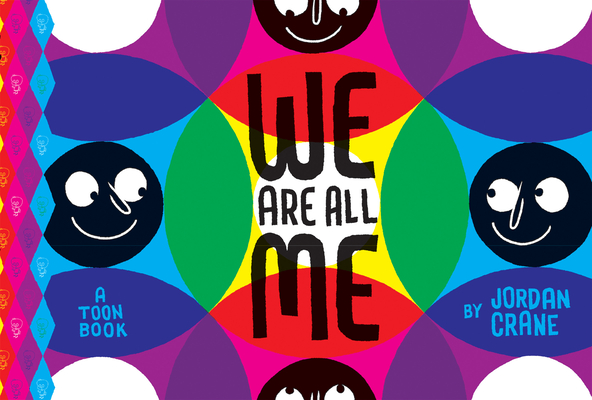 We Are All Me
Toon Level 1
Hardcover

* Individual store prices may vary.
Description
A poetic and lyrical picture book, bursting with colors, about our interdependent world, from cell to self and seed to sky. With bright artwork and a spare, poetic text, this inviting comic for little ones takes on a truly gigantic topic: the interconnectedness of the universe... It's eye-catching stuff, and the tone of the text is general enough that, if the concept soars over the heads of little ones, they'll still be able to grasp the overall message, which is warm, encouraging, and hopeful.--Booklist.
Toon Books, 9781943145355, 36pp.
Publication Date: September 4, 2018
About the Author
Around the Fourth of July, Jordan Crane was hiking in the woods with his wife, Rebecca, when she exclaimed, "Interdependence Day!" Her idea was for a holiday like Independence Day, with parades and fireworks, a way to celebrate all the ways we are connected to one another and to the planet. Dazzled by the thought, Jordan decided to make a comic about it. He worked for many months trying to get it right. Rebecca told him, "It's not a new idea. It's something that people know. Just be clear, and draw it as you see it." So he drew it all over again, and at last it was done--the book you now hold in your hands.