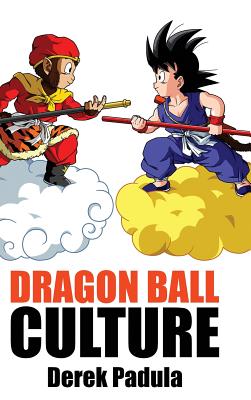 Dragon Ball Culture Volume 1
Origin
Hardcover

* Individual store prices may vary.
Other Editions of This Title:
Hardcover (12/12/2017)
Paperback (9/4/2017)
Paperback (12/12/2017)
Paperback, Spanish (9/28/2018)
Paperback (6/22/2016)
Hardcover (9/7/2017)
Hardcover (4/20/2018)
Hardcover (9/6/2017)
Paperback (4/20/2018)
Hardcover (9/5/2017)
Hardcover, Spanish (9/28/2018)
Description
See Dragon Ball with new eyes. This book is your cultural tour guide to Dragon Ball, the world's most recognized anime and manga series.
Over 12 years in development, Dragon Ball Culture is a 7 Volume analysis of your favorite series. You will go on an adventure with Son Goku, from Chapter 1 to 194 of the original Dragon Ball, as we explore every page, every panel, and every sentence, to reveal its hidden symbolism and deeper meaning.
In Volume 1 you will enter the mind of Akira Toriyama and discover the origin of Dragon Ball. How does Toriyama get his big break and become a manga author? Why does he make Dragon Ball? Where does Dragon Ball's culture come from? And why is it so successful?
Along the way you'll be informed, entertained, and inspired. You will learn more about your favorite series and about yourself.
Now step with me through the doorway of Dragon Ball Culture.
Derek Padula, 9781943149131, 244pp.
Publication Date: September 6, 2017