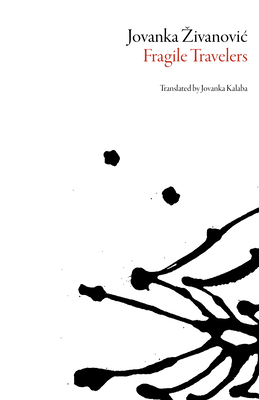 Fragile Travelers (Serbian Literature) (Paperback)
Dalkey Archive Press, 9781943150038, 106pp.
Publication Date: July 22, 2016
* Individual store prices may vary.
Description
On a day as any other, a devoted family man leaves his apartment to buy some coffee and goes strangely missing for a number of days. While his wife is desperately looking for him, and trying to understand his disappearance, he finds himself trapped in another woman's dreams. Two people, Emilija and Petar, casual acquaintances leading ordinary lives in a small provincial town, meet in Emilija's dreams without really knowing how or why their paths have so strangely crossed. As their encounters follow one another, they become aware of the spiritual and emotional emptiness that exists within each of them and they slowly come to each other's rescue. Will they allow their connection transcend the metaphysical domain to attain the real and corporeal?
Fragile Travelers is a compelling story of an improbable intimacy between two people, introduced and closed by an omniscient narrator but told almost entirely in the alternating voices of Emilija and Petar. With its subtle lyricism and well paced humor, Fragile Travelers takes you on a journey that explores the emotional emptiness of the modern man, but gives its protagonists a chance to search for a meaningful existence--if nowhere else--at least in dreams.