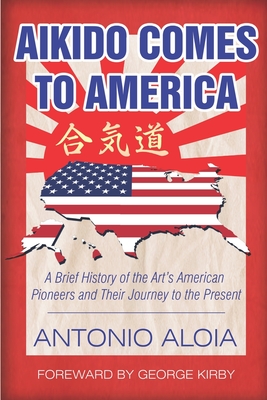 Aikido Comes to America
A Brief History of the Art's American Pioneers and Their Journey to the Present
Paperback

* Individual store prices may vary.
Description
Drawing from personally conducted interviews by the author, Antonio Aloia, as well as secondary sources, Aikido Comes to America places several early US practitioners in the context of the art's arrival and dissemination amidst American popular culture, spanning from the Beat Movement of the 1950s to the Japanese film craze of the 1980s and early 1990s. This book discusses aikido pioneers including Rodney Grantham, Thomas "Doc" Walker, Sam Combes, Steven Seagal, Lisa Tomoleoni, and George Kennedy among others. Aikido Comes to America also compares additional prominent American martial artists of the time, including Jujitsu's George Kirby, American Kenpo Karate founder Edmund Parker, Bruce Lee, and Robert Trias of Shuri-ryu Karate, giving a broader picture of how martial arts were developing during the time frame.
Tambuli Media, 9781943155330, 198pp.
Publication Date: September 23, 2020