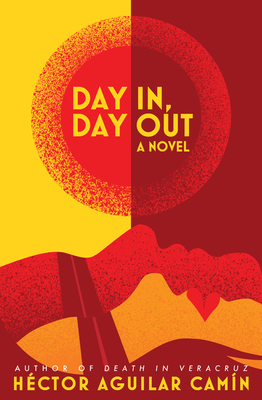 Day In, Day Out (Paperback)
Schaffner Press, Inc., 9781943156269, 128pp.
Publication Date: November 15, 2017
* Individual store prices may vary.
Description
In the tradition of Raymond Chandler, James M. Cain, and David Goodis, Héctor Aguilar Camín brings us a hard-boiled account of sex, corruption, and murder, where the line between memory and madness is blurred. The setting is Mexico. While attending the funeral of an old acquaintance, dissolute writer Serrano runs into a former rival. As Serrano digs into a past filled with excess and deceit, he finds himself questioning his own sanity.
About the Author
Hector Aguilar Camin is a Mexican writer, journalist and historian. In 1986 he received Mexico's Cultural Journalism National Award and three years later he received a scholarship from the John Simon Guggenheim Memorial Foundation while he was working as a researcher for the National Institute of Anthropology and History. In 2016 his memoir Adios a los padres was shortlisted for the Vargas Llosa Prize. Chandler Thompson acquired his translating chops in the 1960s as a Peace Corps Volunteer. He's covered Mexico as a stringer for The Christian Science Monitor and as reporter for The El Paso Times. He previously translated Hector Aguilar Camin's novel Death In Veracruz.
Praise For Day In, Day Out…
"Death in Veracruz is a marvel, the book provides us with lyric density we only find in genius. I will immediately read everything he has written." —Jim Harrison, author of Legends of the Fall, The Great Leader
"Death in Veracruz is not only an extraordinary thriller and love story, but also a heartbreaking critique of Mexican corruption, as relevant today, alas, as it was when it was first published..." —Ariel Dorfman, author of Death and the Maiden 
"Mexican author Camín makes his English-language debut with this gritty and convincing...tale of murder and corruption, first published in 1985. Camín's style recalls Robert Stone...he obviously possesses an intimate knowledge of the Mexican sociopolitical landscape..." —Publisher's Weekly
"Death in Veracruz is a Byzantine knot of friendship, betrayal, love, ambition, politics, money, oil and murder . . . recommended for fans of politics, thrillers, history and Mexico." —Foreword Review 
"This ambitious novel memorably brings together recent history, horrific crimes, and an ever-present sense of corruption." —Kirkus Reviews 
"Death in Veracruz, the first novel by Mexican author Héctor Aguilar Camín to be translated into English, [is]...at its heart, the noir romance of one man's unquenched passion for an old college friend's wife." —Tom Nolan, The Wall Street Journal 
"I wish Speaking of Mysteries was posting [an] interview with Héctor Aguilar Camín, but I don't speak Spanish. After reading this book, though, I was sorely tempted to learn. I'm taking Spanish lessons in anticipation of Aguilar Camín's next book." —Nancie Clare, former editor of LA Times Magazine and author of The Spirit of Beverly Hills
"A torrid, murky noir full of murder, sex, lies, secrets, police corruption, and more sex. This is a fast-moving and complex story, most memorable for its depiction of Serrano twisting in the wind with love, lust, and fear." —Publishers Weekly
"The eloquent and philosophical Héctor Aguilar Camín, recipient of numerous national literary awards, has produced once again a masterful literary work that clearly shows us why he is one of Mexico's most revered writers." —Nicholas Litchfield, The Lancanshire Evening Post
"This is accomplished Mexican writer Camín's second novel to be translated into English (Death in Veracruz, 2015). His keen journalism skills are evident." —Kirkus Reviews