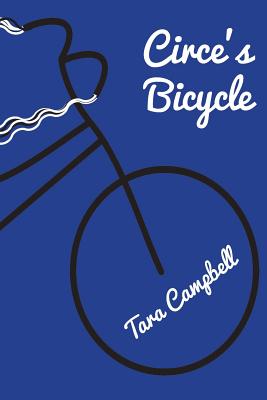 Circe's Bicycle (Paperback)
Lit Fest Press / Festival of Language, 9781943170258, 52pp.
Publication Date: March 12, 2018
* Individual store prices may vary.
Description
"Circe's Bicycle by Tara Campbell is a small wonder. Smart, funny, and thought-provoking, this book contains all the magic and surprise of a genie's bottle. Open it up and you'd best be prepared to fly." -Kathy Fish, author of Rift (with Robert Vaughan), Together We Can Bury It, & Wild Life "In this shapeshifter of a collection, poems melt off the page or morph into short stories, stories start off as one thing and wind up quite another, teeth march down streets and women are abducted by giant bees and secreted away to hidden islands. A playfully constructed collection that delivers real emotion in an often strangely wrapped package." -Dave Housley, author of Massive Cleansing Fire, If I Knew the Way I Would Take You Home, & Commercial Fiction "A journey into the fantastic, the whimsical, and the what-if, Campbell's writings constantly surprise and delight." -Tara Laskowski, author of Bystanders (winner of the Balcones Fiction Prize) & Modern Manners for your Inner Demons "From her first microfiction piece, 'Monkey Roast, ' I knew I was in for something special. Tara Campbell brings a unique magic to her work, not just in words but in form. She keeps the reader anticipating, 'What next? What next?' A must read." -Gay Degani, author of Rattle of Want, What Came Before, & Pomegranate Stories.
About the Author
Tara Campbell (www.taracampbell.com) is the recipient of the following awards from the DC Commission on the Arts and Humanities: the Larry Neal Writers' Award in fiction, the Mayor's Arts Award for Outstanding New Artist, and a 2018 Arts and Humanities Fellowship. She's a fiction editor at Barrelhouse, an MFA candidate at American University, and a 2017 Kimbilio Fellow. Prior publication credits include SmokeLong Quarterly, Masters Review, b(OINK), Booth, Spelk, Litbreak, and Queen Mob's Teahouse. Her debut novel, TreeVolution, was published in 2016.