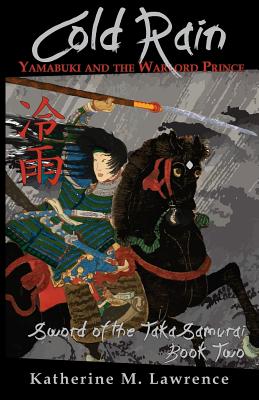 Cold Rain
Yamabuki and the Warlord Prince (Sword of the Taka Samurai #2)
Paperback

* Individual store prices may vary.
Other Editions of This Title:
Hardcover (11/24/2015)
Description
Cold rain washes runnels of blood past her feet.
Having survived her first sword battle and killed a would-be assassin and a sword master, Yamabuki finds herself moving through a different world. Or is it she herself who has changed? Her mother's words ring in her ears: "You must prevail. That is the only allowable outcome. No one who you can truly trust will be there to offer you solace. It is something you will bear alone."
And now alone, wary and weary, trapped by an unseasonable snowstorm in a lawless town, Yamabuki tries to bring order and peace back to her life, if only for a night. But all is not what it seems. And others do not seem content to leave her be.
The acclaimed series continues with Book Two of Sword of the Taka Samurai.
Toot Sweet Ink, 9781943194032, 236pp.
Publication Date: December 3, 2015