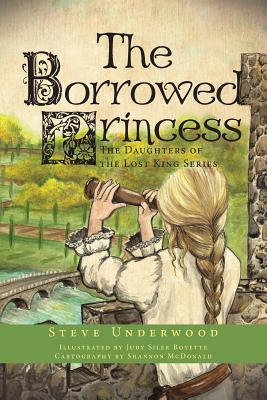 The Borrowed Princess
The Daughters of the Lost King Series
Paperback

* Individual store prices may vary.
Description
The first book in the Daughters of the Lost King Series, The Borrowed Princess follows Princess Campanulis, or "Tic" for short. Tic is the seventh and last daughter of Azarule and somewhat of a royal outcast, given her preference for trousers and pony tails. But when Azarule and the northern land of Polaris are challenged by Midloathian, the most aggressive power in the New World, Tic is recruited for a diplomatic mission to Polaris. She agrees to the mission, led by Azarulian diplomat Count Plumdom, who feels Tic is the perfect choice to help teach the newly-formed monarchy how to manage their government. More delicately, he hopes she might make a suitable bride for the heir of the Polarian throne and help seal an alliance. Plumdom is aided by his son, Plover, a long-time friend of Tic's who thinks she is a perfect choice for the mission, but knows nothing of his father's matrimonial ideas. With the help of a lively cast of characters including Tic's quirky friend, Toadie and her sisters Pariatamus and Vanawishus, Tic embarks on a daring and adventurous voyage of discovery.
Warren Publishing, Inc, 9781943258550, 246pp.
Publication Date: November 20, 2017