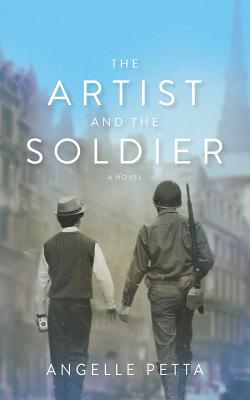 The Artist and the Soldier
Paperback

* Individual store prices may vary.
Description
It's 1938. Bastian Fisher and Max Amsel meet at a Nazi-American summer camp, Siegfried. Neither boy has any idea what to do with their blooming, confusing feelings for one another. Before they can begin to understand, the pair is yanked back into reality and forced in opposite directions. Five years later, during the heart of World War II, Bastian's American army platoon has landed in Salerno, Italy. Max is in Nazi-occupied Rome where he has negotiated a plan to hire Jews as 'extras' in a movie--an elaborate ruse to escape the Nazis. Brought together by circumstance and war Bastian and Max find one another again in Rome. Exploring the true stories of Camp Siegfried, a Nazi-American summer camp in New York and the making of the film, La Porta del Cielo, which saved hundreds of lives, The Artist and the Soldier is intense, fast moving, and sheds light on largely untouched stories in American and Italian history.
Warren Publishing, Inc, 9781943258727, 348pp.
Publication Date: May 1, 2018