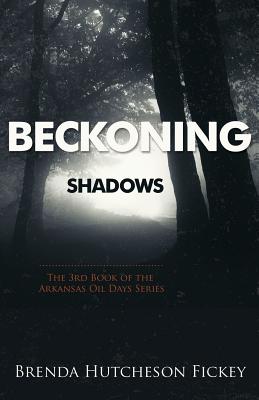 Beckoning Shadows
Paperback

* Individual store prices may vary.
Description
Something is killing the livestock around the community of Farmville, Arkansas, bringing fear and turmoil to the region. Emotions run high as the report comes to light of a large, man-like creature along the Ouachita River. Out of desperation, a bounty is posted before the sighting can be verified. The description bears a strong resemblance to Hank Baker's giant friend who lives in the woods near the river. The summer of 1925 has been anything but boring for Hank and his friends. In this third book of the Arkansas Oil Days Collection, Hank, Daniel, Beth Ann, and Abraham join their efforts in a race against time to save their friend from certain death and prove his innocence. Just as the truth begins to offer hope, the big man disappears. Is the large creature accused of killing the area's livestock Mr. Morgan? Or is something more dangerous lurking in the shadows? Brenda Hutcheson Fickey was born and raised in Camden, Arkansas, growing up in the Frenchport community, where her Arkansas Oil Days novels are set. She earned her BA in education from East Texas Baptist College and her MEd in language arts from the University of Alaska Anchorage. Her teaching specialties are English, history, and music. She has taught on public and private elementary, secondary, and university campuses in Texas, Alaska, Colorado, and Arkansas. She has also earned two diplomas from the Institute of Children's Literature in Connecticut. After more than 25 years as a writing teacher, she published her first novel in 2007. She writes specifically for middle reader boys and girls (ages 8-12) who are considered reluctant readers. Having been a reluctant reader herself, she has a passion for helping them build their reading skills to enjoy the written word. Her unique storytelling has successfully reached those in her target audience as well as avid young readers and adults alike. Her fans span a wide range of ages from all around the world.
Kudu Publishing, 9781943294022, 176pp.
Publication Date: June 1, 2015