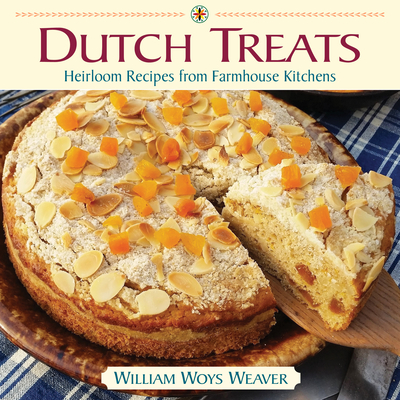 Dutch Treats (Hardcover)
Heirloom Recipes from Farmhouse Kitchens
St. Lynn's Press, 9781943366040, 208pp.
Publication Date: September 15, 2016
* Individual store prices may vary.
Description
Internationally known food historian William Woys Weaver presents a richly photographed gastronomical journey into the heart of Pennsylvania Dutch food traditions, with more than 100 heritage recipes and the colorful stories behind them - including Shoofly Cake, New Year's Pretzels and the original Snickerdoodles. Dutch Treats shines a much-anticipated light on the vast diversity of authentic baked goods, festive breads and pastries that we call Pennsylvania Dutch (named for the German-speaking immigrants who settled there starting in the late 1600s).
About the Author
William Woys Weaver is an internationally known food historian and the author of 16 books. He is a rare 4-time winner of the prestigious IACP/Julia Child Cookbook Awards. His most recent gold medal went to Culinary Ephemera, 2010. His 1993 award-winning cookbook Pennsylvania Dutch Country Cooking will be included in the forthcoming anthology: 100 Great American Cookbooks of the 20th Century. Weaver's most recent book, As American as Shoofly Pie was published by the University of Pennsylvania Press in 2013. Weaver is also the founder and director of the Keystone Center for the Study of Regional Foods, near Philadelphia. He maintains the Roughwood Seed Collection of heirloom food plants at the historic Lamb Tavern in Devon, Pennsylvania.williamwoysweaver.com