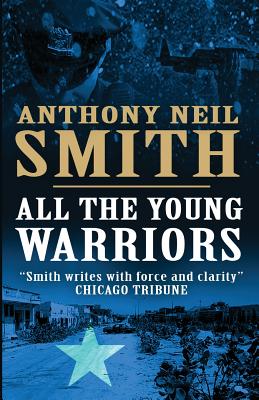 All the Young Warriors
Paperback

* Individual store prices may vary.
Description
Winner of the 2012 Spinetingler Award for Best Novel: Rising Star When two of the Twin Cities' "Lost Boys"-young Somali men drafted to fight for terrorists back in the homeland-kill a pair of cops on his home turf, detective Ray Bleeker is left devastated. One of the dead cops was his girlfriend. The investigation grinds to a halt when he discovers that the young murderers have fled to Somalia to fight in the rebel army. He's at his wits' end until the father of one of the boys, an ex-gang leader called Mustafa, comes looking for answers. Bleeker and Mustafa form an uneasy alliance, teaming up to help bring the boys back home. But little do they know what Somalia has in store for them. Praise for ALL THE YOUNG WARRIORS: "A brilliant book, possibly the best novel of the year." -Les Edgerton "Written with a sureness of hand and a depth of character that are impressive. A highly accomplished crime novel exposing an often unseen world." -The Big Issue "All The Young Warriors will grip readers who enjoy the chance to slip into a foreign culture and also those who want a page-turning thriller" -Spinetingler Magazine "A powerful story that is both riveting and meaningful" -Crime Fiction Lover "This book is a classic in the making" -I Meant To Read That "All The Young Warriors is a pretty rare beast, a clever page-turner. It deserves to be a bestseller and has film adaptation stamped all over it." -Loitering With Intent "A courageous novel that raises a lot of pertinent questions" -Dead End Follies "Smith writes with force and clarity" -The Chicago Tribune "Smith's version of Minnesota is no Lake Wobegon; the inhabitants are refreshingly made up entirely of the deranged, the damaged, and the doomed. If you can picture the intellectual and physical mayhem that might have resulted from a Jim Thompson and Harry Crews collaboration, you'd be on the right track. But Anthony Neil Smith is his own writer-and a very fine one, indeed." -Booklist.
Down & Out Books, 9781943402038, 342pp.
Publication Date: July 8, 2015