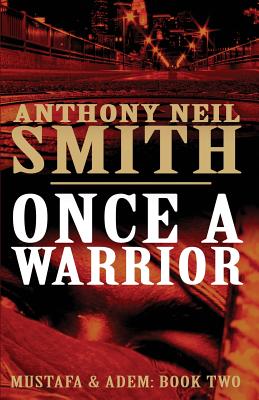 Once a Warrior
Paperback

* Individual store prices may vary.
Description
It's been three years since Mustafa Bahdoon, one-time leader of the Southside Killaz, saved his fugitive son Adem from the clutches of pirates in Somalia. But when Mustafa is asked to rescue a young girl from the gang's sex trafficking empire, he returns from retirement to seize control once again. But his coup ignites a vicious gang war on the streets of Minneapolis. Meanwhile, still haunted by guilt over the girl he left behind in Somalia, Adem reprises the role of Mr. Mohammed, legendary pirate negotiator. But the CIA is on his tail and he soon finds himself unwillingly enmeshed in a deadly campaign against organized crime. Half a world apart, survival for both father and son depends upon telling friend from enemy, truth from lie, and their own true selves from the roles they must play. Once A Warrior is the highly anticipated follow-up to the award-winning All The Young Warriors. Praise for ONCE A WARRIOR: "A complex book with likeable, complete characters who I was rooting for despite their many faults. THIS is the kind of thriller that should be on every airport bookshelf." -Chris Rhatigan, author of Wake Up, Time to Die "This is a book that can make a long trans-Atlantic flight pass as if it's barely been minutes since take-off. It would be perfect for the beach on a lazy holiday. It's just what you need to take your mind off the cold outside when you're sitting by a fire in mid-winter. It's a great read start to finish wherever you happen to be and whatever the situation." -Nigel Bird, author of Southsiders "The novel takes on some of the most urgent social justice issues of our times: sex-trafficking (making young girls into slave-prostitutes, to be blunt), drug and gang violence, the disillusionment of unwelcome immigrants, the chaos and despair that comes in the blend of terrorism and ungoverned Middle East/African nations and territories...I don't have answers to those questions, and I'm not sure Smith does, either. But he raises the questions, and that may be the more important thing." -Dana Yost, poet and essayist.
Down & Out Books, 9781943402045, 282pp.
Publication Date: July 8, 2015