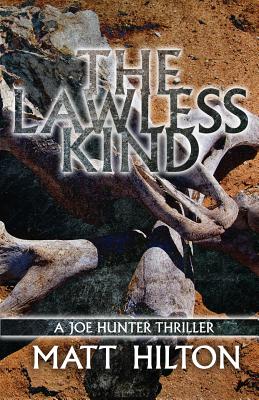 The Lawless Kind (Paperback)
Down & Out Books, 9781943402113, 290pp.
Publication Date: November 10, 2015
* Individual store prices may vary.
Description
Answering the summons of his old Black Ops mentor to assist in bringing to an end a Mexican cartel preying on the people they smuggle over the border, Joe Hunter is happy to oblige. But he should have guessed there was more to Walter Hayes Conrad's agenda than first believed. For decades, Walter has kept a secret, even from those closest to him: a family he has protected from his enemies through denial of their existence. But now the secret is about to explode. His great-grandson Benjamin has been abducted, snatched by Jorge Carrillo Molina, head of one of Mexico's most dangerous drug cartels, and Walter is as desperate to rescue the boy as his mother Kirstie is. There's only one man Walter trusts to bring the boy home, so how can Hunter refuse? There is a huge complication-Molina happens to be Benjamin's father and he won't give him up without a fight. ..".rockets along like a thundering rollercoaster...a torrentially fast flowing story...a shot of pulse-pounding escapism." -Crimesquad.com, 5-star review "A very quick read, the action remains at the forefront of the novel and doesn't let up until the dramatic conclusion. It's the high octane page turning and explosive confrontations that gives Hunter his longevity. A likeable character who is both moralistic and deadly, a heady combination, Hunter takes no prisoners as he sets about handing out his own brand of justice." -Milo's Rambles.