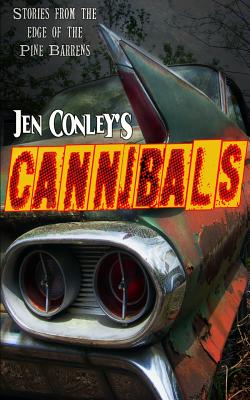 Cannibals
Stories from the Edge of the Pine Barrens
Paperback

* Individual store prices may vary.
Description
Nominated for the 2017 Anthony Award for Best Anthology/Collection Here you are in New Jersey, but not Soprano-land New Jersey, this is central Jersey, the edge of the Pine Barrens, where the everydayness of life is interrupted by devils and angels, murderers and saviors, cheaters and music fans. Bobby Kovacki adores his married girlfriend but is compelled to search for Janine, his hard-partying former classmate who has gone missing. Metalhead Marty, odd-looking and shy, has the chance of a lifetime when he joins the band Dark Beast. Tyrell Colton uses a two-foot-long pipe to avenge himself from a bully. Eleanor Webb, eighty-four, deals with her low blood pressure and a violent neighbor. In the title story, scrappy soccer player, Jade, veers down a path in the woods and stumbles upon a trio of terrifying drifters. And in several different tales, police officer Andrea Vogel, widowed and quietly brokenhearted, attempts to rescue the elderly, help an old boyfriend out, and connect with a young rape victim. Brutal and fierce, the characters in these linked stories search for meaning in their lives but more importantly, they search for the humanity in themselves. "Jen Conley has the rare ability to imbue her stories with an emotional heft that is both subtle and powerful within the darkness. Amongst the other writers with that similar (and extremely rare) skill set, none do it as well as she does." -Todd Robinson, author of The Hard Bounce "Far from the concrete wasteland of the Turnpike lies the dark heart of the Garden State, and Cannibals carves it out still beating. Jen Conley writes with the soul and poetry of Springsteen, pure blue collar Jersey Gothic. These stories take a big bite out of you." -Thomas Pluck, author of Blade of Dishonor.
Down & Out Books, 9781943402236, 266pp.
Publication Date: April 25, 2016