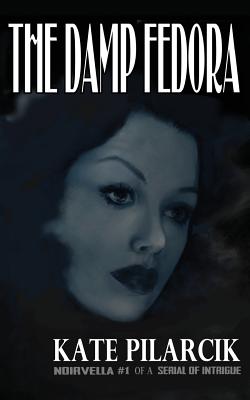 The Damp Fedora (Paperback)
Down & Out Books, 9781943402410, 130pp.
Publication Date: August 30, 2016
* Individual store prices may vary.
Description
THE DAMP FEDORA introduces 1940's detective Nelle Callahan, gal gumshoe with gumption, with a case that struts its stuff like the breeze off a good Narragansett sail. Brisk. Brash. Knowing where the wind's coming from, and yet...wondering. Nelle's job? Cut through some slick con's shadow, lift a corner of chintz off the mist, let some truth shine in for the chippies and the chopper squad-you know-menfolk who measure themselves by how big their tommy guns really are. In this outing, Nelle finds herself helping a damp fedora wearing Harry-who's not a Harry- Philadelphia Phillies first baseman Eddie Waitkus, MLB pitcher Paul Katcher and her OSS handler-agent, none other than former White Sox catcher Moe Berg.