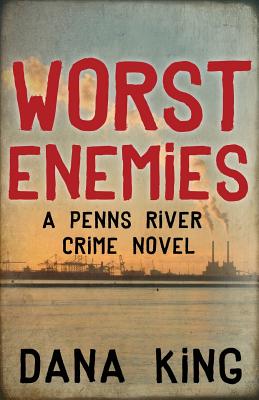 Worst Enemies
Paperback

* Individual store prices may vary.
Other Editions of This Title:
Paperback (11/28/2014)
Description
Penns River rarely sees two homicides in a year. Two in little over a week is almost too much for the police force to handle. The assigned detectives - Ben Dougherty, a former MP and Penns River native, and retired Pittsburgh cop Willie Grabek - find links to bind the two cases, but their investigation is complicated by the involvement of private investigator Daniel Rollison, a retired spy on a suspect's payroll who is really working for himself. Pittsburgh mob boss Mike Mannarino also lives in Penns River and has more than a passing interest in the case. The two cops' savvy competes with the limitations of their small town's resources and the interference of Rollison and Mannarino in a story that shows identifying a killer and proving it are separate things. Praise for WORST ENEMIES ... "You're going to be surprised and delighted. It's a great book, and I recommend it unreservedly." - Leighton Gage, author of the Inspector Mario Silva series "By the end, WORST ENEMIES was miles from Strangers On a Train ... When a crime novel goes above and beyond a mere interpretation of a classic, the reader is left as satisfied as the author." - Benjamin Sobieck, author of Cleansing Eden and The Writer's Guide to Weapons "I finished reading this book on a gurney in an Emergency Room with crying kids, a car accident victim and a loud drunk keeping me company, and barely noticed them. If that's not a recommendation, I don't know what is " - New Mystery Reader.
Down & Out Books, 9781943402427, 400pp.
Publication Date: October 15, 2016