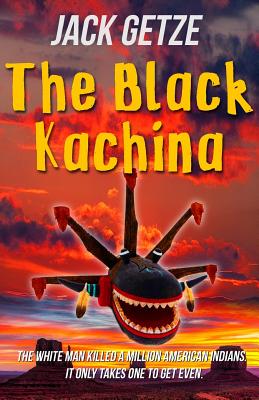 The Black Kachina (Paperback)
Down & Out Books, 9781943402694, 308pp.
Publication Date: July 24, 2017
* Individual store prices may vary.
Description
When a top-secret weapon goes missing on Colonel Maggie Black's watch, her honor and her career are on the line. There were airmen who said the Air Force's best female combat pilot would never be the same after losing her arm in Iraq, but state-of-the-art prosthetics have made Maggie better than new, and she's not about to lose what she battled so hard to regain. But finding her experimental missile won't be easy-thanks to the revenge-fueled ambitions of Asdrubal Torres, whose hallucinatory encounter with the Great Spirit challenges him to refill Lake Cahuilla, the ancient inland sea that once covered much of southern California. To fulfill his blessed mission, Torres needs wizardry and weaponry, and the Great Spirit provides both: Magic, in the form of a celebrated shaman's basket returned to the tribal museum by San Diego reporter Jordan Scott; Might, in the form of Maggie Black's top-secret weapon that falls from the sky. From that moment, it's a race against time for Maggie and Jordan, who together must stop Torres from destroying Hoover Dam-and turning the Colorado River into a tsunami that would kill hundreds of thousands and wipe out the Southwest's water supply. In the final showdown, it's Maggie who must disarm the stolen missile's trigger-one-handed or not-and save the day. Praise for THE BLACK KACHINA: "Jack Getze's newest novel, The Black Kachina, marks the arrival of a new star in the international thriller pantheon. Move over, Jack Reacher and make a place at the table for Colonel Maggie Black and her Robin, journalist Jordan Scott. Getze has just hit it out of the park, a gargantuan tape-measure of a clout with this, his best novel to date. My hope is that he's hard at work writing the second of what is sure to be a hugely-successful series. Movie people should be all over this one." -Les Edgerton, author of The Bitch, The Rapist, The Genuine, Imitation, Plastic Kidnapping, Lagniappe and others "With an intriguing mix of Native American folklore and the latest in leading edge weapons technology, Jack Getze takes you on a journey that has possible written hard across the storyline. A thriller that chills. He asks what if a lethal weapon fell into the hands of someone who was obsessed with fulfilling the wildest wishes of his ancestors? Then he throws together a local reporter and a rebellious ace flyer and sets them both against a clock that is racing towards one of the worst disasters in the history of America." -Gordon Brown, author of four crime thriller novels set in Scotland and the US and a co-founder and director of the crime writing festival Bloody Scotland "The Black Kachina shows Jack Getze is not a one-trick pony. A major departure from his Austin Carr series-which is also excellent-with all the elements required to be a mainstream bestseller." -Dana King, Shamus-award nominated author of Resurrection Mall "Getze has that uncommon ability of being able to tell a hell of a story with just the right amount of dark humor. Always a winner " -Terrence McCauley, award-winning author of The James Hicks Series "It's a daunting task to keep a story complex and suspenseful while making the key players come across so colorful and convincing. Jack Getze makes it seem effortless." -Erin Williams, The Paperback Stash.