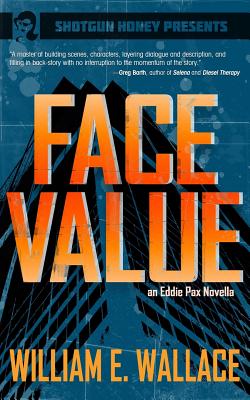 Face Value
Paperback

* Individual store prices may vary.
Description
Eddie Pax is a special kind of repo man: he recovers "wet money" - assets that have been stolen from one of the largest criminal syndicates in North America. The job is often grim because when Eddie closes an account, he also kills the thieves. But when his boss sends him out to recover five million dollars' worth of bearer bonds two crooks hot-fingered from a vault in New York, Eddie gets a rare opportunity to mix business and pleasure: one of the thieves is a man who shot Pax during a jewelry heist in Southern California a dozen years earlier. Eddie's recovery will give him a chance to even the score. Unfortunately, the securities Pax are supposed to recover have been hidden and the bodies of the thieves who stole it are piling up like cordwood. The cops have their eyes on Eddie, as does a woman who is hoping to grab her share of the loot. And the man who shot Pax knows his former partner is on his trail.
Shotgun Honey, 9781943402755, 128pp.
Publication Date: November 10, 2017
About the Author
William E. Wallace has been a private eye, house painter, cook, dishwasher, newspaper and magazine writer, journalism professor and award-winning investigative reporter for the San Francisco Chronicle. Wallace has self-published three novels Tamer, The Judas Hunter and The Jade Bone Jar, and a novella, I Wait to Die! His short stories have appeared in All Due Respect (which nominated The Bust-Out, for a 2014 Pushcart Prize), Shotgun Honey, Out of the Gutter Online, Crime Factory, Plan B, Spinetingler, Over my Dead Body and Dark Corners Pulp. A Dead Heat with the Reaper, a book containing two of his noir novellas, was released by All Due Respect Books.