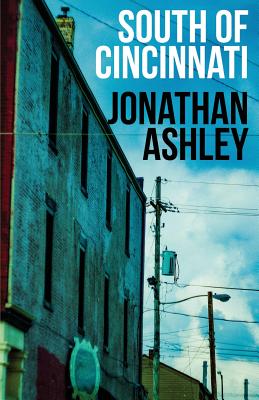 South of Cincinnati
Paperback

* Individual store prices may vary.
Description
Jon Catlett and Paul Frank have turned their once-failing used bookstore into one of the most thriving businesses in the Highlands. But they paid in blood for their success, for Twice Told Books is not just another dusty thrift shop, but a front for the largest heroin distribution network ever based in Louisville. The two eccentric intellectuals-turned-gun thugs enlist the help of an unscrupulous narcotics cop nicknamed Mad Dog and a former marine importing dope through Fort Knox from Afghanistan purer than anything the city has ever seen. In between trading muzzle flashes with a corrupt and psychotic DEA agent and thwarting two crusading homicide detectives, Catlett and Frank plan to corner the market...or at least everything South of Cincinnati. Praise for SOUTH OF CINCINNATI: "If you only read one book this year, make it South of Cincinnati. Hits all the right notes in a narrative to have you renew your faith in the sheer joy of a great book." -Ken Bruen, bestselling author of the Jack Taylor series "Scumbag addicts, dirty cops, savage brutality, and the price of a broken heart. My kind of people. My kind of book. In his latest Jon Catlett novel, author Jonathan Ashley tackles the toughest question facing a junkie: what's harder to kick-the dope or the girl? South of Cincinnati is a thrilling head-first dive into the dirty drug underworld as we watch a hero trying not to drown in pursuit of his humanity." -Joe Clifford, author of Junkie Love and the Jay Porter thriller series "Jonathan Ashley is elbowing his way to the front of the crowd of crime writers with his crisp dialogue, edgy characters and relentlessly gritty action. South of Cincinnati is a razor-sharp slice through the mire of the Midwestern drug underworld, allowing us to peek from a safe distance." -Joe Ricker is the author of Walkin' After Midnight
Down & Out Books, 9781943402892, 314pp.
Publication Date: June 28, 2017