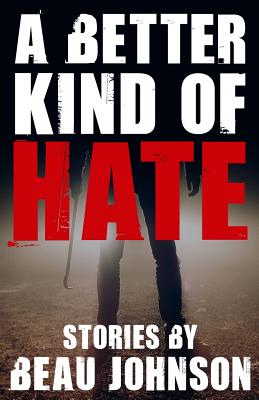 A Better Kind of Hate
Paperback

* Individual store prices may vary.
Description
The world has never been perfect. The world has never been all bad. But there has always been evil and men who drink of it. This ends now. Enter Bishop Rider and people like him who have had enough and are willing to embrace what most will not. The world will never be perfect. The world will never be all bad. It's the middle we must embrace. This, a better kind of hate. "Hard hitting stories of lives on the razor's edge." -Paul D. Brazill, author of Too Many Crooks "Beau Johnson is a lawless writer. Johnson operates where sometimes all it takes is for a bad man to kill a worse one. A stark and sobering reality, and a stellar debut." -Joe Clifford, author of the Jay Porter Thriller Series "Johnson writes from that place inside us all that is nothing but brutal honesty and grit. And while most people avoid this place, he milks it for every word he can." -Ryan Sayles, author of the Richard Dean Buckner series.
Down & Out Books, 9781943402922, 230pp.
Publication Date: July 28, 2017