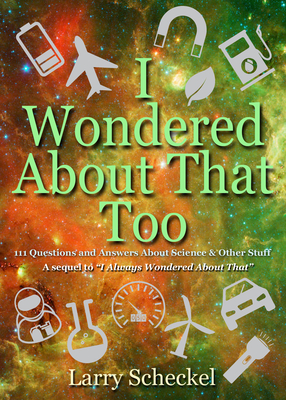 I Wondered About That Too (Hardcover)
111 Questions and Answers about Science and Other Stuff (I Always Wondered)
Tumblehome, Inc., 9781943431380, 240pp.
Publication Date: November 1, 2018
* Individual store prices may vary.
Description
Here you'll find entertaining and expansive answers to 111 questions you didn't even know you had, such as: What color is my brain? Which is the deadliest snake? How high do birds fly? Is Jell-O really made from horse hooves? The wide-ranging questions and answers will make readers eager to learn more.
About the Author
Larry Scheckel is the author of I Always Wondered About That and Ask a Science Teacher. He taught physics and aerospace science for 38 years and received the Presidential Award from the State of Wisconsin six times. Scheckel has written 700 weekly columns for the Tomah Journal, many of them subsequently published in The Science Teacher and The Physics Teacher. He speaks frequently at science teacher conventions, summer workshops, and has been a Science Olympiad coach, Robotics mentor, and museum presenter.