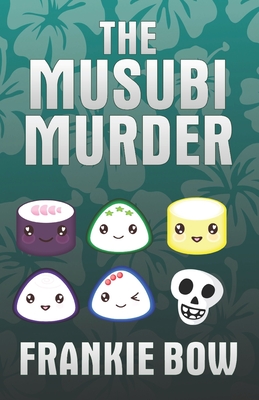 The Musubi Murder (Professor Molly Mysteries #1) (Paperback)
Hawaiian Heritage Press, 9781943476534, 336pp.
Publication Date: January 6, 2017
Other Editions of This Title:
Paperback (1/23/2017)
Hardcover (8/1/2015)
* Individual store prices may vary.
Description
If you like your cozy mysteries with humor and a satisfying dose of sarcasm, Frankie Bow is your go-to author. Laura's Interests Book BlogNewly single and far from home, Professor Molly Barda wants to stay out of trouble until she gets tenure at remote Mahina State University. But when local big-shot Jimmy Tanaka, "The Most Hated Man in Hawaii," pledges a huge donation to Molly's college and then disappears, Molly's bottom-line-obsessed dean tasks her with locating the missing mogul. As Molly explores ancient grudges and uncovers old scandals, she starts to fall for Tanaka's competitor, the too-good-to-be-true Donnie Gonsalves. Donnie seems to like her for all the wrong reasons--and has a few secrets of his own.The Musubi Murder is for mystery loversHawaii expatriatesdisillusioned academicsanyone who fancies Spam (the meat)What is a Musubi (pronounced moo-soo-BEE)?The Spam musubi, Hawaii's favorite snack and Merrie Musubis' signature dish, is a cube of sticky rice topped with a slice of fried Spam, and then wrapped in a strip of dried seaweed. From a distance, musubis look a lot like oversized pieces of sushi.Amazon categories: Cozy MysteryWomen SleuthsAmateur SleuthsIsland SettingsSatireIf you like Dorothy Parker, Sarah Caudwell, P.G. Wodehouse, and E.F. Benson's Mapp and Lucia stories, try the Molly Barda Mysteries.
About the Author
Like Professor Molly, Frankie Bow teaches at a public university. Unlike her protagonist, Frankie is blessed with delightful students, sane colleagues, and a perfectly nice office chair. She believes if life isn't fair, at least it can be entertaining. In addition to writing murder mysteries, she publishes in scholarly journals under her real name. Her experience with academic publishing has taught her to take nothing personally. Sign up for news of releases, giveaways, and events at http: //bit.ly/BowNews