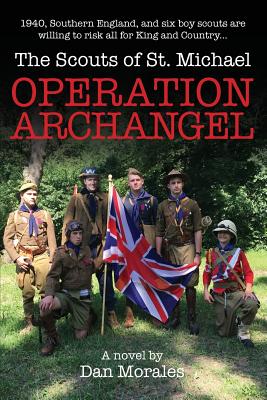 Operation Archangel (Paperback)
1940, Southern England, and six boy scouts are willing to risk all for King and Country...
ELM Grove Publishing, 9781943492374, 356pp.
Publication Date: May 22, 2018
Other Editions of This Title:
Hardcover (4/24/2018)
* Individual store prices may vary.
Description
It's 1940. Britain is ravaged by war, and in a small town in Kent, in the southeast of England, six orphan boys decide to form their own rag-tag boy scout troop to help out on the home front. During an air raid, they man an anti-aircraft gun and manage to shoot down a German dive-bomber... and then capture the pilot Their courage and resourcefulness attract the attention of the King, who presents them with medals, and of British Intelligence who wants to recruit them for a dangerous undercover mission in Nazi Germany. Now they must go through rigorous training, meeting all kinds of secret inventors and future war heroes along the way.