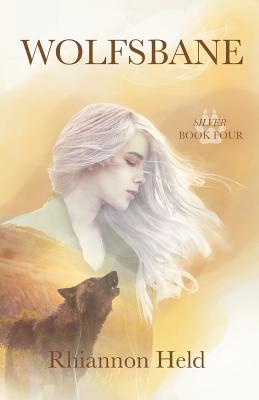 Wolfsbane (Silver #4) (Paperback)
Rhiannon Held, 9781943545001, 346pp.
Publication Date: August 22, 2015
* Individual store prices may vary.
Description
When an envoy arrives from the secretive Russian werewolf pack, Roanoke alphas Silver and Andrew Dare are instantly suspicious. Tatiana claims she has been sent to locate an heirloom, lost by immigrants centuries ago, but she and the alphas both suspect that Russia fears the strength of the newly-united, continent-spanning Roanoke pack. What Tatiana doesn't realize is that her pack is willing to sacrifice even their own trained spy for their goals. The drugged wine they've given her is too strong, and instead of rendering Silver and Andrew biddable, it nearly kills her and traps the alphas in dreams that could destroy them. The alphas must fight to wake and Tatiana must fight to help them-because with the furious Roanoke pack howling for her blood, her life could depend on it.