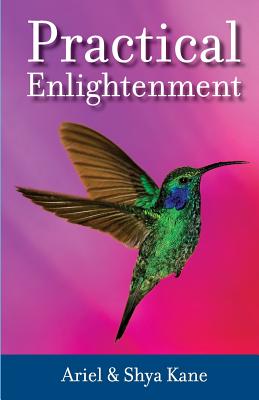 Practical Enlightenment (Paperback)
Waterfront Digital Press, 9781943625017, 168pp.
Publication Date: July 23, 2015
* Individual store prices may vary.
Description
Enlightenment isn't a mystical state that requires years of effort to achieve. It is a practical lifestyle that you can have right now. In Practical Enlightenment, Ariel & Shya Kane share a refreshing approach to living life without worry, stress or anxiety - a way of living where your past no longer dictates your present or future and you experience your own perfection. Through humorous and touching stories of real people in real life situations, the Kanes show you the easy way to live an enlightened life - no effort required.
About the Author
Ariel and Shya Kane are internationally acclaimed seminar leaders, business consultants and the authors of several award-winning books. In 1987, after years of diligently striving to improve themselves and their lives, they spontaneously experienced a profound and fundamental shift. They fell into the current moment, which sparked a new way of living - directly, in this moment of now, without stress, worry or guilt. They have been living this lifestyle and sharing it with others ever since. Their acclaimed seminars in New York City, Europe, the U.K. and Costa Rica open up previously unseen possibilities in people's lives, allowing them to live the life of their dreams. The Kanes also host a top-rated Internet radio show, Being Here. They have been featured in USA Today, The Huffington Post, on CBS, ABC and Fox News as well as Sirius XM, NPR and more. Through their work, millions have discovered how to be productive, effective and satisfied in all areas of their lives without working on their "problems." Ariel and Shya share their practical approach to everyday well-being in their seminars, books, articles, videos, Premium Excellence Club online subscription program and on their weekly Internet radio show Being Here. To connect with the Kanes' community, receive their newsletter, share your own personal stories of Practical Enlightenment on their blog, participate in one of their interactive seminars or attend one of the many Say YES to Your Life! Meetup groups around the world, visit: www.TransformationMadeEasy.com