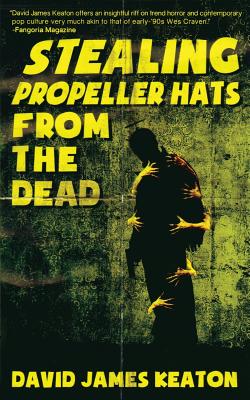 Stealing Propeller Hats from the Dead (Paperback)
Perpetual Motion Machine Publishing, 9781943720002, 256pp.
Publication Date: October 1, 2015
* Individual store prices may vary.
Description
A collection of horror fiction that's both a love letter and a middle finger to the zombie saturation of our culture. It's the backlash to the backlash, as zombies are finally unfashionable enough to be cool again. Inside, you will rehearse end-of-the-world scenarios with the staff of a tourist trap, follow an undead love triangle struggling to survive a tipping point of post-modern, pop-culture references, and enjoy one small apocalypse after another as the living continue to adapt to a new world of the dead, where they'll finally discover who is hungrier. Don't let these poor souls dine in vain.