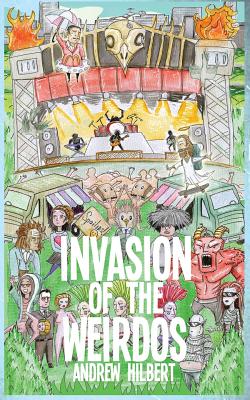 Invasion of the Weirdos (Paperback)
Perpetual Motion Machine Publishing, 9781943720200, 242pp.
Publication Date: April 4, 2017
* Individual store prices may vary.
Description
After getting kicked out of his anarchist art collective for defending McDonald's, Ephraim develops an idea to create a robot/vending machine with the ability to hug children. He is no roboticist, but through dumb luck manages to hook up with a genius--a like-minded individual who also happens to be the last living Neanderthal. Meanwhile, a former personal assassin for a former president is fired from the CIA for sexual misconduct with a couple of blow-up dolls. He becomes determined to return to the government's good graces by infiltrating Ephraim's anarchist art collective in the hopes that they are actually terrorists. What follows is a bizarre, psychedelic journey that could only take place in the heart of Austin, Texas.