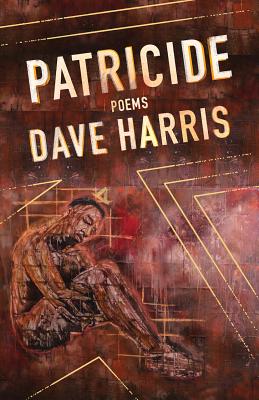 Patricide
Paperback

* Individual store prices may vary.
Description
Dave Harris's stellar debut takes a nuanced look at the complexities of black masculinity.

Patricide weighs those complexities and how they impact a lineage of black boys who fight to become men in the image of their fathers. More than just a book about fear or death centered on being black in America, Patricide illuminates the internal struggle to be the best man possible with the shadow of other men at your back.

Through poems on loss, music, college, and family strife, Harris examines how time shifts and changes, despite so much of a life's architecture staying the same. Ultimately, Patricide opens itself up to reveal a story of many threads, one that finds a way to tie together in unexpected and joyful ways.


Advance praise for Patricide

In these poems, Harris wrests language from the havoc white supremacy and patriarchy have wreaked. Which is to say: these are love poems doused in rage.
-Claire Schwartz Author of Bound

Patricide restricts nothing in its narrative but accomplishes everything in its clear voice and uncompromised mission.
-Will Evans Author of Still Cant Do My Daughters Hair

Particide is no ordinary book of poetry. It's "Bars Poetica" -- where elegy, invective, the contemporary, and pedestrian converge to create a disarming barrage of thudding verse. Read it like you need it.
-Marcus Wicker, Author of Silencer
Button Poetry, 9781943735501, 104pp.
Publication Date: May 14, 2019