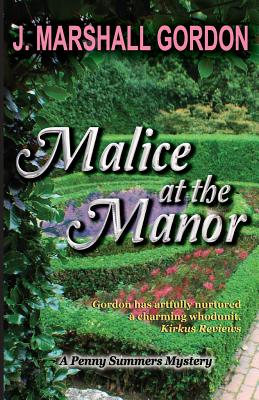 Malice at the Manor (Penny Summers Mystery #2)
Paperback

* Individual store prices may vary.
Description
Penny Summers bones up on Renaissance garden design until she finds a dead docent and finds herself up to her tramp stamp unraveling a Civil War battle flag scam.
In North Carolina where "The Recent Unpleasantness" between the North and the South is still romanticized, the problem of a dead docent in a famous garden leads ex-Navy public affairs officer Penny Summers to a Civil War battle flag scam, a deadly reenactment, and a search for a man in black. With the help of Kalea, an eleven-year-old C.S.I.-wannabe, and Aaron, her handsome Navy friend working undercover, Penny discovers more than she bargained for. She thinks if she had studied psychology, it might have turned out differently. Probably not.
Taylor and Seale Publishers, 9781943789801, 346pp.
Publication Date: March 27, 2018