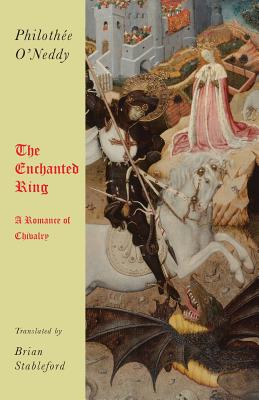 The Enchanted Ring
Paperback

* Individual store prices may vary.
Description
Philoth e O'Neddy, one of the most flamboyant and outspoken members of the defiantly and insistently eccentric group of French writers known as the Jeunes France, whose members included Th ophile Gautier, Petrus Borel and G rard de Nerval, produced little fiction during his lifetime, but that he did produce was of the highest order. His longest prose work, Histoire d'un anneau enchant , roman de chevalerie (1841), here translated into English for the first time by Brian Stableford as The Enchanted Ring: A Romance of Chivalry is one of the most remarkable products of the French Romantic imagination.
Although the proto-Baudelairean aspects of the author's collection of poetry Feu et flamme have helped to maintain that volume's reputation at a higher level, Histoire d'un anneau enchant , roman de chevalerie has an equal claim to be considered its author's masterpiece, with its marked unconventionality and admirable zest, which maintain its readability very well into the twenty-first century.
Snuggly Books, 9781943813919, 126pp.
Publication Date: May 28, 2019