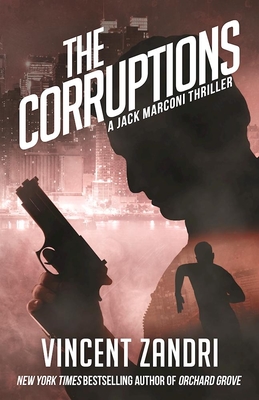 The Corruptions (Jack Marconi Thrillers) (Hardcover)
Polis Books, 9781943818372, 320pp.
Publication Date: January 31, 2017
* Individual store prices may vary.
Description
When two cons doing several respective back to back life sentences for murder make a daring, if not Hollywood style escape from the Dannemora Maximum Security Prison in Upstate, New York, Jack Marconi PI receives a personal invitation from the Governor of New York State to track the murderers down, and deliver them personally to the front door of the Governor's Mansion on Eagle Street. But what Marconi and his side-kick, Blood, don't yet realize, is that something more insidious than a simple prison break has occurred in the small town of Dannemora. Because in the course of tracking the criminals down, the two gumshoes will also expose the Crypt, an insidious operation taking place down deep inside the depths of the 160 year old prison. What kind operation is it? Something so evil it will reduce the tough-as-nails Marconi to tears. From bestselling Thriller and Shamus Award winning author Vincent Zandri comes a riveting crime novel in the acclaimed mystery series that fans of Michael Connelly, Charlie Huston, Robert B. Parker will devour. The Corruptions is sure to keep you up all night.

About the Author
Winner of both the 2015 PWA Shamus Award and the 2015 ITW Thriller Award for Best Original Paperback Novel, Vincent Zandri is The New York Times and USA Today bestselling author of more than 20 novels including The Remains, Moonlight Weeps, Everything Burns, and Orchard Grove. He is also the author of numerous Amazon bestselling digital shorts, Pathological, True Stories and Moonlight Mafia among them. Harlan Coben has described The Innocent (formerly As Catch Can) as ..".gritty, fast-paced, lyrical and haunting," while the New York Post called it "Sensational...Masterful...Brilliant!" Zandri's list of domestic publishers include Delacorte, Dell, Down & Out Books, Thomas & Mercer and Polis Books, while his foreign publisher is Meme Publishers of Milan and Paris. An MFA in Writing graduate of Vermont College, Zandri's work is translated in the Dutch, Russian, French, Italian, and Japanese. Recently, Zandri was the subject of a major feature by The New York Times. He has also made appearances on Bloomberg TV and FOX news. In December 2014, Suspense Magazine named Zandri's, The Shroud Key, as one of the Best Books of 2014. A freelance photo-journalist and the author of the popular "lit blog," The Vincent Zandri Vox, Zandri has written for Living Ready Magazine, RT, New York Newsday, Hudson Valley Magazine, The Times Union (Albany), Game & Fish Magazine, and many more. He lives in New York and Florence, Italy. Find him online at VincentZandri.com or on Twitter at @VincentZandri.