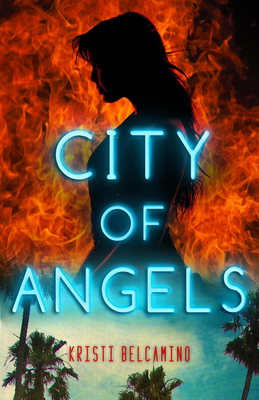 City of Angels (Hardcover)
Polis Books, 9781943818433, 304pp.
Publication Date: May 18, 2017
* Individual store prices may vary.
Description
Nikki Black has been self-imposed lone wolf since her mother died, fleeing suburban Chicago to escape her painful past. But when her so-called boyfriend reveals why he really lured her to Southern California, she ends up on the streets of L.A. with only the clothes on her back and a destitute twelve-year-old named Rain following in her shadows. The girls seek refuge at a residential hotel above a punk rock bar in downtown L.A. a few months before the city erupts into chaos during the 1992 riots. At The American Hotel, Nikki makes friends and, for the first time in years, feels as if she has a real family again. But everything changes when Rain disappears. Everyone believes Rain succumbed to the seductive allure of addiction and life on the streets. Determined to find Rain, Nikki burrows deeper into the underbelly of a city that hides a darkness beneath the glamour. And when she unveils a sinister cover-up by a powerful group that secretly controls the city of angels, she could lose everthing, including her life. City of Angels is an edgy, gritty, mature Young Adult mystery about a young woman's struggle to not only belong -- but survive.

About the Author
Kristi Belcamino is a writer, crime reporter, and Italian-American mama who makes a tasty biscotti. She is the author of the Gabriella Giovanni mystery. As a reporter in the San Francisco Bay Area, she flew in an FA-18 jet with the Blue Angels, raced a Dodge Viper at Laguna Seca, and attended barbecues at the morgue. Her first book, Blessed are the Dead, based on her dealings with a serial killer, was nominated for the 2015 Anthony and Macavity awards for best first novel. Her first novel for Young Adults, City of Angels, will be published by Polis Books in Spring 2017.
or
Not Currently Available for Direct Purchase