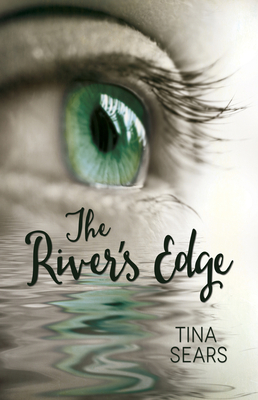 The River's Edge (Paperback)
Bedazzled Ink Publishing, 9781943837403, 208pp.
Publication Date: October 28, 2016
* Individual store prices may vary.
Description
Forced to spend the summer of 1976 with relatives, Chris Morgan faces many challenges. Her mom and dad are splitting up and she hates being away from them. Now she has to make some tough choices about what she knows is right or giving in to the expectations of her new friends. Surrounded by the danger of the river and the shadows of her family's past, Chris realizes her carefree childhood is ending.
About the Author
Tina Sears worked as an Evidence Photographer for the FBI, a Medical Photographer and a Dance Instructor before becoming an author. It was during her time as contributing writer for The Fredericksburg Times that life led her back to her passion for writing. She enrolled in the Creative Writing program at Southern New Hampshire University where she received her MFA in Fiction. She lives with her wife Katie in Virginia, who has always nurtured her dream to become an author.
Praise For The River's Edge…
"In a voice reminiscent of Scout in To Kill A Mockingbird, Tina Sears evokes striking physical and emotional landscapes that are rife with danger and secrets. It's a marvel to witness her characters navigate this world that Sears has created for them." —Wiley Cash, New York Times bestselling author, A Land More Kind Than Home and This Dark Road to Mercy
"Sears has written a hard-hitting coming of age novel that pulls the curtain off of family secrets and shame. She lovingly captures the innocence of the time, and then swiftly and honestly shows the darker side of it." —Jo Knowles, author, Read Between the Lines
"Tina Sears is a brave and compassionate writer with a vital story to tell. I believe this will be a book with the power to heal." —Mitch Wieland, author, God's Dogs
"Such a fresh voice . . . a lovely, painful, powerful coming of age story. Truly chilling and captivating." —Diane LesBecquets, author, Breaking Wild
"Sears' debut novel packs a punch and engages readers with real-life issues that many teens, and even many adults, face. A definite title to add to any contemporary young adult fan's reading list." —Beth Rodgers, YABooksCentral.com
"The book is one that teens will read, engaging with Chris, her feelings, and her fight for survival in a terrible situation. This is a painful, powerful coming-of-age story for teens who enjoy realistic fiction from a different decade." —Adrienne Amborski, Voya Magazine
or
Not Currently Available for Direct Purchase