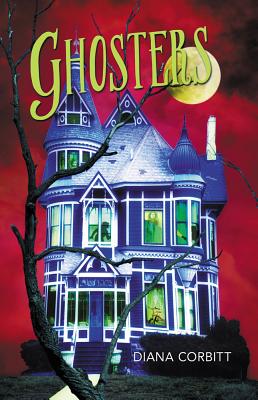 Ghosters (Paperback)
Bedazzled Ink Publishing, 9781943837953, 180pp.
Publication Date: May 1, 2017
* Individual store prices may vary.
Description
When twelve-year-old Theresa Martinez's mom dies, money problems force her family to move into her dead grandmother's creepy old mansion. Immediately, strange things start to happen. The powdered sugar she's been searching the kitchen for suddenly falls out of a cupboard. Closed curtains are mysteriously open—all fun stuff for Theresa's new ghost-obsessed friend Kerry. When they find out the reality show, Ghosters, is hosting a contest for the best paranormal recording, Theresa remembers Dad's money problems and vows to win the contest. Along with Joey, her little brother who has Asperger's, the girls use Kerry's ghost-chasing equipment to hopefully capture prizewinning evidence. They soon discover that ghosts are just the tip of the stunning mysteries the old house holds.
About the Author
Diana Corbitt is a retired elementary school teacher who has lived her entire life in northern California. 
Praise For Ghosters…
"A creaky old house, ghost sightings, and the forbidden third floor will engage young readers all the way through to the unexpected ending. An exciting debut novel full of mystery and humor. Diana Corbitt is a terrific writer." —Carrie Bedford, author of the Kate Benedict paranormal mystery series 
"Ghosters is an exciting, on the edge of your seat novel. Like all good mystery stories, the twists and turns will keep kids up reading way past their bedtime as they beg their parents for just one more chapter." —Sharon Cowan, Center Elementary School Librarian, Travis USD, California