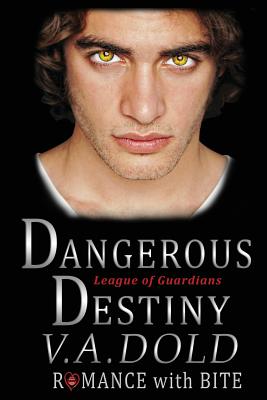 Dangerous Destiny (Paperback)
Romance with Bite
Vadold, 9781943896226, 186pp.
Publication Date: July 14, 2017
* Individual store prices may vary.
Description
The Guild an order of witch hunters organized in the 1600s is alive and well. And they have Carolyn in their sights. Carolyn Soucek is a witch who can see the future, all except her own. Desperate for answers she consults a seer. Her destiny awaits her in Savannah, Georgia. At least that's what the gifted psychic tells her. Darius Drummond is a vampire sworn to protect witches from the Guild. Hundreds of years, dealing with singular witches weren't enough to prepare him for Carolyn. Now that he's found his soulmate, can he save her from the pyre?
About the Author
V.A. Dold is the best-selling author of the Award-winning Le Beau Series and the K.I.S.S series. Prior to becoming a full-time writer, she was a publicist for authors. Her idea of absolute heaven is a day in the French Quarter with her computer, her coffee mug, and the Brothers, of course. Or a night with a sexy cowboy in the hayloft. A Midwest native, with her heart lost to Louisiana & Texas. She has a penchant for titillating tales featuring sexy men and strong women. When she's not writing, she's probably taking in a movie, reading, or traveling. Oh, and there is the distinct possibility she is out cowboy hunting.
or
Not Currently Available for Direct Purchase