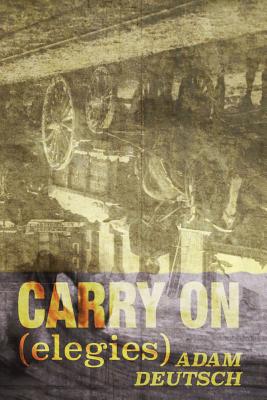 Carry on (Paperback)
Elegies
Glovebox Poems, 9781943899067, 40pp.
Publication Date: April 6, 2018
* Individual store prices may vary.
Description
If poems are meant to share experience, and create shared events, reading's a unification that can be similar to loss: an experience for everyone. This is a chapbook of twenty-five poems on loss, gathering of what isn't gone, and what's changed. "We are never alone in any event," is a reminder in the title poem, that the death of an entity--individual, an era, status, art, mechanism, monument, or rite--is also an opening.
This is the 2nd edition of this chapbook, revisited and recreated in the aftermath of the abrupt shutting of a small press. In "Returning," Deutsch writes, "I've wasted the last four years...Bees escape plants without flowers."