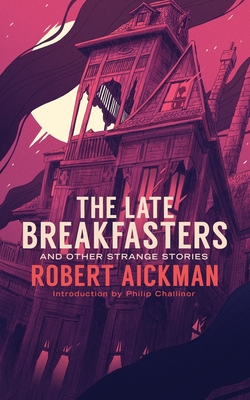 The Late Breakfasters and Other Strange Stories (Valancourt 20th Century Classics) (Paperback)
Valancourt Books, 9781943910458, 430pp.
Publication Date: October 4, 2016
* Individual store prices may vary.
Description
An omnibus collection featuring some of the finest works of a master of weird fiction One of the preeminent writers of weird fiction, Robert Aickman is celebrated for his unsettling and often ambiguous "strange stories," but he once wrote that "those, if any, who wish to know more about me, should plunge beneath the frivolous surface of The Late Breakfasters," his only novel, originally published in 1964. In The Late Breakfasters, young Griselda de Reptonville is invited by Mrs. Hatch to a house party at her country estate, Beams (which, incidentally, is haunted). There, amidst an array of eccentric characters and bizarre happenings, she will meet the love of her life, Louise. But when their short-lived relationship is cruelly cut short, Griselda must embark on a quest to recapture the happiness she has lost. Never before published in the United States and long unobtainable, Aickman's odd and whimsical novel is joined in this omnibus volume by six of his finest weird tales (three of them making their first-ever American appearance): "My Poor Friend," "The Visiting Star," "Larger Than Oneself," "A Roman Question," "Mark Ingestre: The Customer's Tale," and "Rosamund's Bower," as well as a new introduction by Philip Challinor. "A master of the creepy, the uncanny and the strange." - Wall Street Journal "Reading Robert Aickman is like watching a magician work." - Neil Gaiman "Robert Aickman at his best was this century's most profound writer of what we call horror stories." - Peter Straub.