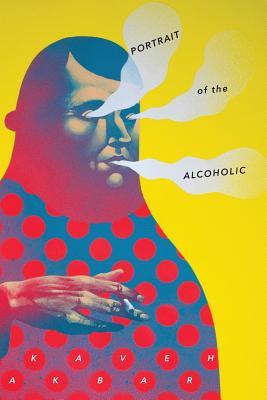 Portrait of the Alcoholic
Paperback

* Individual store prices may vary.
Description
"Was it Jung who speculated that alcoholism might be an attempt at a material solution for a spiritual problem? Kaveh Akbar seems able to contain both--he's a demotic, as well as a spiritual, poet (the only type of either I trust). Each word in this little book might rise up from somewhere deep in the earth, but they turn into stars." - Nick Flynn
"In Islam prayer is not transactional, poetry is not divorced from the quotidian and portraiture is embraced only in the abstract. And yet here in Kaveh Akbar's book, entreaty is earnest, aimed at the human and particular more often than the divine but at the same time the language and form elevate themselves to the fevered register of desperation. Yes, sure, fine, you would think that a Muslim writing about being a drunk would have to adopt unconventional approaches, but drunkenness in the Islamic literary tradition is a long and time-honored metaphor. For what? Abandonment to God, a cessation of the self--but not so here; no. Here it's real, it's coarse, it's dangerous. The reason we Muslims do not pray for things is that it is similarly dangerous for one to call God's attention onto oneself. But for Kaveh Akbar, whose very name means 'poetry, ' it is a risk every poem takes with gusto. And speaking purely for myself, these poems give me life because 'for so long every step I've taken/ has been from one tongue to another.' Be careful, little brother. God's got His eye on you now." - Kazim Ali
Sibling Rivalry Press, LLC, 9781943977277, 48pp.
Publication Date: January 26, 2017